Bryant Indoor Air Quality ProductsBryant Heat Pumps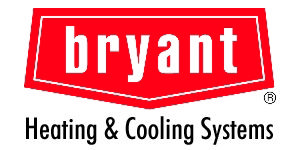 ---
AIR PURIFIERS
Evolution® Air Purifier for Furnaces and Fan Coils
Our highest performing solution for clearing the air in your home, the Evolution® Air Purifier features Captures & Kills™ technology designed to remove bacteria, viruses, pollen, mold and more. These airborne particulates aggravate allergy and asthma symptoms and could be carrying cold and flu viruses. The Evolution Air Purifier helps safeguard the air quality of your entire home by killing or inactivating 99% of these pathogens and irritants.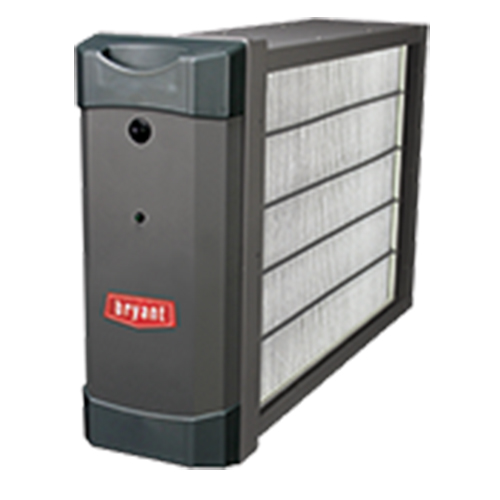 ---
Preferred™ Series EZ Flex Cabinet Air Filter
Simplicity defines the Preferred™ EZ Flex Cabinet Air Filter. It's easy to replace, so maintenance is a breeze. And its MERV 10 efficiency keeps air flowing smoothly while helping to keep energy costs down.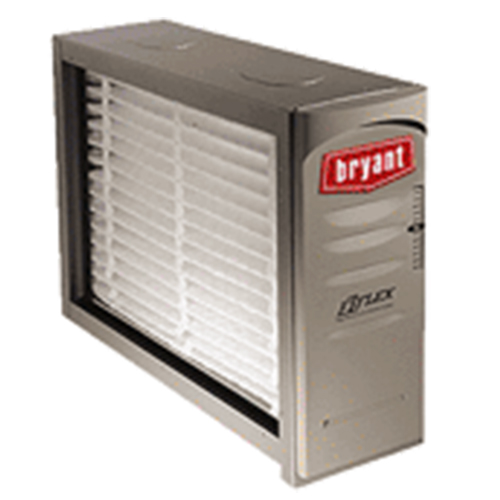 PERFORMANCE
---
Standard Filtration
---
DEHUMIDIFIERS
Preferred™ Series Whole-home Dehumidifier
A Bryant dehumidifier offers soothing relief from high humidity and cooling costs. By drawing excess moisture from indoor air, it lets you feel comfortable without over cooling your home, while also improving indoor air quality and helping to preserve wood furnishings.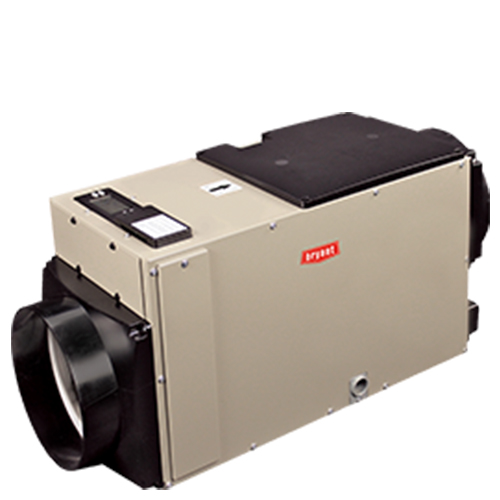 SOUND RATING
---
Quiet operation
FAN MOTOR TYPE
---
Capacity 70 pints
---
HUMIDIFIERS
Available in variable-speed as well as 1- and 2-stage units, these powerful air conditioners can operate as quietly as a vacuum with up to 21 SEER efficiency ratings. All of these models can be controlled from almost anywhere with the Evolution® Connex® control. Enjoy consistent comfort, even on extreme days.

MODEL

---

HUMXXSTM

HUMXXLFP

HUMBBSFP

HUMBBLBP

HUMBBSBP

HUMBBWBP

CAPACITY

---

34 gal./day

18 gal./day

12 gal./day

17 gal./day

12 gal./day

17 gal./day

TYPE

---

Steam

Large Fan

Small Fan

Bypass

Bypass

Bypass

---

UV LAMPS Preferred™ Series UV Lamps
Bryant® UV lamps are a simple addition to your home comfort system that is designed to help eliminate molds, bacteria, viruses and other irritants that can be circulated into your air.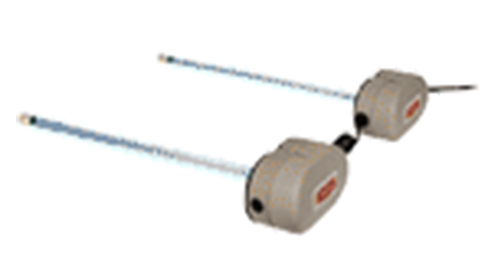 BULB STYLE
---
Single Bulb
Double Bulb
WATTAGE
---
53 watts
27 watts
---
VENTILATION
Preferred™ Energy Recovery Ventilators
The Preferred™ Energy Recovery Ventilator is a good fit for hot climates and larger homes. This ventilator is a simple year-round solution for your fresh air needs.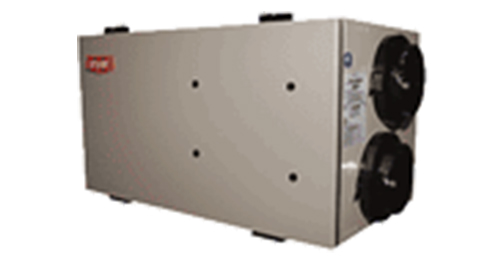 MODEL
---
ERVXXLHB
ERVXXSHB
ERVXXSHB
AIR FLOW
---
250 cubic ft/min
100 cubic ft/min
100 cubic ft/min
ASE HEATING EFFICIENCY
---
72%
79%
79%
TRE COOLING EFFICIENCY
---
52%
52%
52%
---
Preferred™ Upflow Large and Small Heat Recovery Ventilators
If you live in a climate with colder winters and moderate to low summer humidity, a Preferred™ Heat Recovery Ventilator may be right for you. The crossflow core melds indoor heat with incoming air to provide fresh air throughout your entire home. Available in large or small formats to fit your home.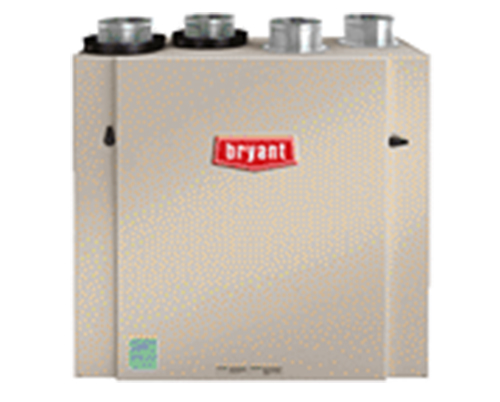 MODEL
---
HRVXXLHB
HRVXXSVB
HRVXXLVU
HRVXXSVU
HRVXXSHB
AIR FLOW
---
250 cubic ft/min
100 cubic ft/min
330 cubic ft/min
157 cubic ft/min
100 cubic ft/min
The Preferred™ Energy Recovery Ventilator is a good fit for hot climates and larger homes. This ventilator is a simple year-round solution for your fresh air needsThe Legacy™ Series Energy Recovery Ventilators bring fresh air to your home. When you choose a ventilator from our Legacy Series, you can count on a lasting fresh air solution for any budget